Derun Electronics Acquires Tianhai Automotive Connectors and Wire Harness Business Assets
Derun Electronics Acquires Tianhai Automotive Connectors and Wire Harness Business Assets
2019-02-18

Recently, Shenzhen Derun Electronics Co., Ltd. (002055) announced that it plans to use a price of not less than RMB 15.25 per share, the number of non-public offerings will not exceed 54 million shares, and the funds raised will not exceed 824 million yuan for acquisitions. Tianhai Automotive Electronics Group's automotive connector and harness business as a whole. Since the automotive connector and wiring harness field, especially the high-end supporting system, has a high entry threshold and requires a long period of time, Derun Electronics intends to quickly increase its market competitiveness in the automotive connector and wiring harness field through this non-public offering.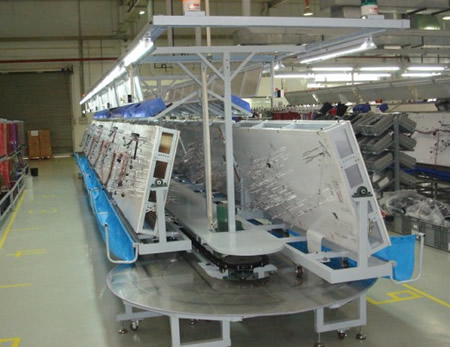 Tianhai Electric is the largest automotive connector research and production enterprise in China and the emerging automotive electronics production base. It mainly produces and sells automotive connectors, central electrical boxes, automotive electronics, wire harnesses, and wire harnesses. The products are available in China. Many brands outside the company have been awarded "GM Global Excellent Supplier" by U.S. General Motors for four consecutive years. In 2011, Tianhai Electric realized operating income of 1.524 billion yuan and net profit of 16.58 million yuan. In 2010, Tianhai Electric realized operating income of 1.618 billion yuan and net profit of 71.48 million yuan.
According to the agreement between the two parties, the assessed value of the reference target assets shall not exceed 1.3 times the net assets value, and the total amount shall not exceed 650 million yuan. The acquisition mainly consists of 100% equity interest in Henan Tianhai Electric Co., Ltd., which is directly or indirectly held by Tianhai Auto, and the entire equity interest in other wholly-owned subsidiaries and holding companies.
Derun Electronics stated that the rapid growth of domestic automobile sales has brought a vast market space to the domestic automotive connector industry. According to estimates by related agencies, in 2009 China's auto connector and
Wire Harness
market had reached a scale of 66.2 billion yuan. In 2010, the market size reached 72.9 billion yuan, and in 2011 it is expected to reach 80 billion yuan or more. In the next few years, China's auto connector industry will maintain its momentum of rapid development.
About De Run:
Since its establishment in 1992, DeRun Electronics has been focusing on the R&D, manufacturing and sales of connectors. The products cover electronic connectors, electronic harnesses, precision molds, and automotive electronics. They are widely used in home appliances, communications, computers and peripheral equipment. , automotive, medical equipment, industrial and other fields.