Self-wire harness enterprise intelligent manufacturing upgrade busy
2019-02-18

"The market of independent harness companies is mainly concentrated on autonomous passenger car companies and commercial vehicle companies. The independent harness accounts for about 20% of the passenger car market and 80% of commercial vehicles. But some joint venture brands such as Volkswagen, GM and other companies The wiring harness is still monopolized by foreign capital." Li Yunlong, general manager of Changchun Yijia Technology Co., Ltd., said that from the market, internationally renowned foreign brands are in the first echelon, and independent companies with sales of 1 to 500 million are in the second echelon.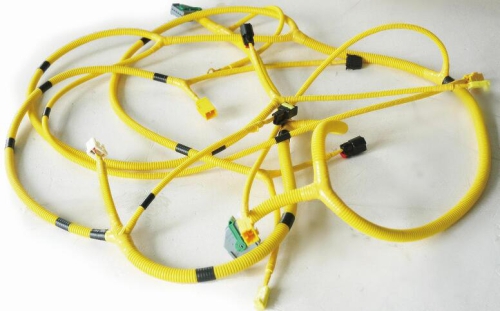 The self-owned brand is characterized by multiple varieties, small batches, and rapid modification in production. This kind of production management model will cause the increase in manufacturing costs for the company, and the market structure of the low-voltage harnesses that have been formed is relatively difficult to change. The rapid development of China's new energy vehicles has brought good news to these companies. "The vast space for development of new energy vehicles will bring new rounds of technological upgrades to domestic
Wire Harness
companies. Whoever can stay ahead of the new wave of technology will be able to play an important role in the future market and even break the current harness. The core technology and the passenger vehicle market are dominated by foreign capital," said Li Yunlong.
Indeed, companies that seize opportunities first have tasted the sweetness of this cake. According to Zhang Jingtang, chairman of Tianhai Group, the sales revenue of Tianhai Group in the first six months of this year increased by 21.69% year-on-year, achieving new growth under the new normal.
However, compared with the traditional
Automotive Wire
harness market, the overall proportion of new energy harness is very small, and the output value is not obvious. At present, many large-scale traditional automotive wire harness companies have not carried out excessive production investment. However, as the market for new energy vehicles continues to grow, more companies will be watching this market later.
Sun Wei, the head of the parts development department at Dezhou Jincheng Denso Co., Ltd., said that although the output value of new energy vehicles is relatively small compared to traditional fuel vehicles, the technical threshold of high-voltage harnesses is relatively high and there are few competitors in the industry. Therefore, the new energy vehicle harness is currently available. The profit rate of single products is higher than that of traditional automobile wiring harnesses. "In the high-pressure charging interface market that is almost monopolized by foreign brands, domestic brands such as Basiba, AVIC, and Sichuan Yonggui have also entered and occupy a certain market share," said Sun Wei.
Wei Hongliang, deputy general manager of the sales department of Ningbo Zhengyao Automobile Electric Co., Ltd., also told reporters that Ningbo Zhengyao attached great importance to the production of new energy vehicle related products. Currently, the company's central distribution box has been used in batches on BAIC New Energy vehicles. "Last year, the company had sales of about RMB 600 million, and the high-voltage connectors for new energy vehicles have also been under development."
Reporters learned that in order to further increase production efficiency and product competitiveness, automated production and intelligent manufacturing have also become the focus of the development of wire harness companies. Li Yunlong said that Yijia Technology is cooperating with Changchun Bozhong Electric Manufacturing Co., Ltd. to provide its intelligent production solutions for wire harness factories. "E-Technology will conduct targeted R&D of Boson Electric's targeted smart factory to realize transparency of on-site production progress, change the traditional paper production tasks, and create paperless and full plate display operations throughout the entire workshop through information technology." Li Yunlong It said that intelligent production can effectively reduce the burden on employees, improve work efficiency, achieve real-time quality tracking and improve product quality.
"The future of harnesses will surely be centered on Industry 4.0, and will be developed in the direction of intelligent and digital factories. The technology and manufacturing processes of new energy products will continue to make breakthroughs," said Zhang Jingtang.